On an island known for its remarkable coastline and just two hours from London door to door, the Diamond Races is set to take place on a 12.4 mile-long course that boasts winding roads through picturesque villages and a 5-mile coastal stretch along the military road.
---
Information about the event can be found below from an article published on Island Echo.  
---
A major, closed-road motorcycle race will take place on the Isle of Wight next year, bringing an Isle of Man TT-style event to our shores for the very first time, as well as a significant boost to the local economy.
Riders will battle it out in a time trial format at speeds of up to 210mph in the 'Diamond Races Isle of Wight', which will take place on a 12.4-mile road course through villages such as Chale, Shorwell and Brighstone in October 2021. The circuit will challenge competitors through technical, winding sections as well as a 5-mile fast coastal stretch along the iconic Military Road.
The event will be the first time in history that a professional road race has taken place on the Island. The Isle of Wight Diamond Races will be no 'mickey mouse' event and is expected to cost in the region of £2million to £5million to stage with the aim of eventually providing one of the highest prize money pots in the sport.
It is all being led by a world-class, best in the business team from the racing industry including Isle of Man TT Clerk of the Course, Gary Thompson MBE. Other names involved include former British Champion and TT winner Steve Plater, BTCC winners James Kaye and Matt Neal, former F1 marketing manager William Parry and former Honda Racing manager Neil Tuxworth.
Each year the Isle of Man sees a boost of over £30million into the local economy as a result of motorcycle racing, with 60,000 visitors spending over £44million which supports some 815 jobs. It is hoped that at least some of that success can be replicated here on the Isle of Wight in an event that could, in years to come, be as important to the Island as the likes of the Isle of Wight Festival and Cowes Week.
It is estimated that 15,000 visitors will attend in Year 1, with that number expected to grow towards 50,000 in subsequent years.
https://www.facebook.com/fordfarmiow/posts/4185640301508433?__cft__[0]=AZV0OMA2dh-sKeThJSum2SG0WXm6107qOTzeBpnaCb-Hp_KAjO1EUPWJt5V3tLVDs5MARcE83Y3IsLci6rP0GVDikraDzsKTo8Cjgr-no9wlH2qpAJj06MP67t5Ur6dkQAITRXUjAoeWVeES0quWTp3ae7b1W_C9abEa7K2Sfo3-7nmqmCg0VDOlFezwq50cDnc&__tn__=%2CO%2CP-R
The race is to begin on Military Road with around 36 competitors per race following the course through Chale, Chale Green and Kingston. Racers will reach speeds of around 150mph through Kingston and Shorwell before heading towards Brighstone, taking a left turn towards Grange Chine. It's a final left turn back onto Military Road for a 5-mile blast with riders expected to hit in excess of 200mph on this stretch of the course.
A lap of the circuit is expected to take around 8 minutes to complete with each race seeing between 3-5 laps, depending on the class of motorcycle. For Year 1 there will be no sidecar action but it is hoped that a demonstration run will prove this viable for future years.
Public roads will be closed to facilitate the practice days and the race itself, something only recently made possible thanks to a change in the law. Practice runs will take place on the Wednesday and Thursday between 09:15-15:15, with the roads opening for short periods at selected points during this time. Friday will be a rest day (and alternative race day) ahead of the racing proper on Saturday, with road closures in place between 09:30-17:30.
2,500 white lines and hundreds of manholes will be treated with anti-slip and 1,050 cats eyes are set to be removed from the roads. A number of telegraph poles will also be relocated, as well as the implementation of other safety measures to create a semi-permanent racecourse.
Spectators will be welcomed at ticketed race villages established in several locations, with pop-up campsites also expected. On other parts of the track, spectators will be free to come and go in accordance with the safety measures put in place. Closures will be in force preventing motorists and pedestrians from accessing the track whilst racing is live, meaning access to properties will be prevented for a time.
Around 250 trained marshals will be in place at 80 points across the track ensuring a line-of-sight approach to safety at all times. The race meeting will be run under the strict event regulations stipulated by the sports' governing body, the ACU (Auto Cycle Union).
It is currently unclear where the Event HQ, pits and scrutineering will take place but 3 locations are in the running. Diamond Races are working with local firm BCM to secure access to land by working with landowners.
The Isle of Wight Council are throwing their support behind this major motorsport event, the announcement of which comes just weeks after it was confirmed the Tour of Britain cycle race will be coming to the Island in 2022. Today's news and the earlier announcement of the Tour of Britain will undoubtedly be welcomed by the tourism industry following what has been a disastrous 2020.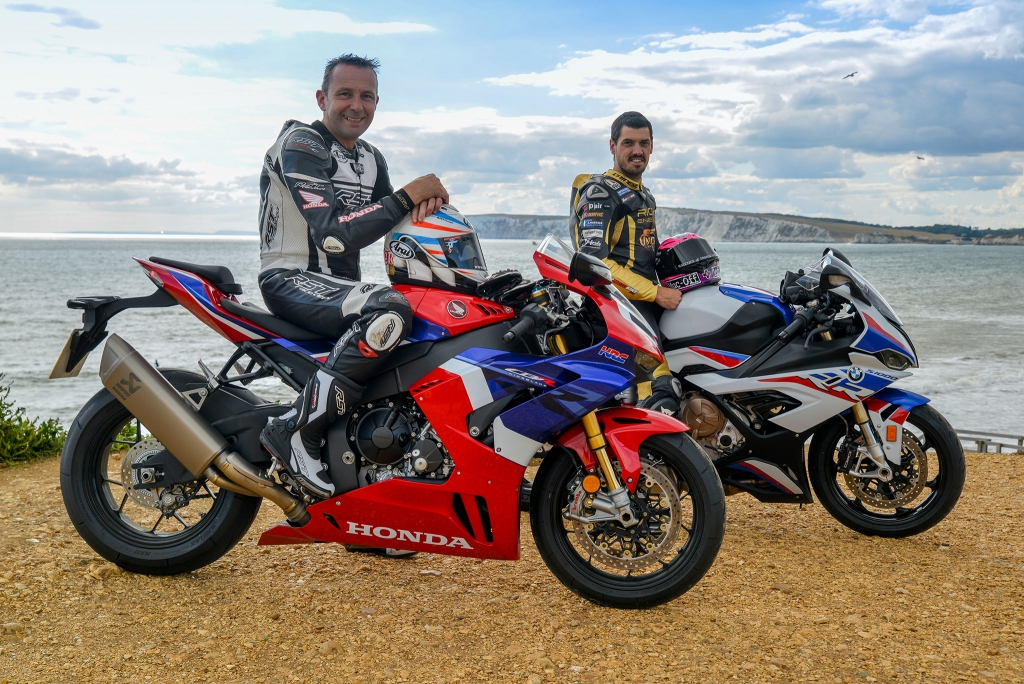 Paul Sandford, CEO and Co-Founder of the Diamond Races, says:
"As an Isle of Wight local resident, I am very excited to welcome motorsport fans from across the globe to this beautiful island, for what is sure to be an unforgettable weekend of racing action and entertainment for the whole family.

"The Diamond Races is the culmination of years of hard work, dedication and planning by the whole team, and we're very lucky to have the best of the best involved with its setup. No stone is being left unturned in striving to deliver a spectacular event which we have every reason to believe will be a regular back-stop to the island's tourist season and put the Isle of Wight on the international motorcycle road racing map".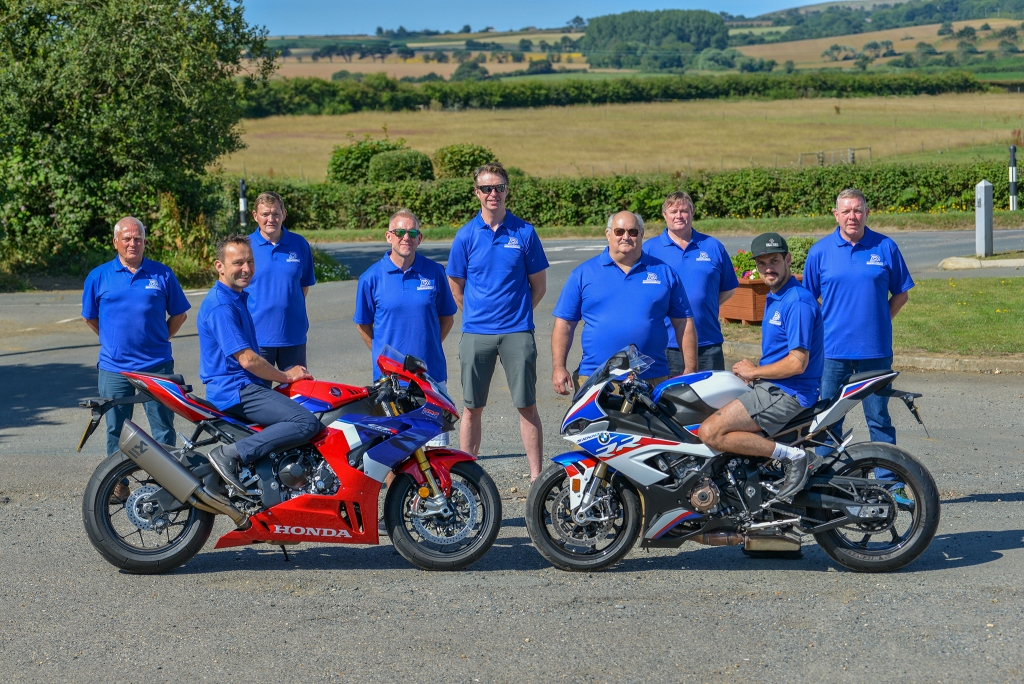 Councillor Dave Stewart, Leader of the Isle of Wight Council, says:
"We have been working behind the scenes for quite some time now with event specialists looking into the feasibility of such a race meeting, and we are very excited that we can announce another first for the Isle of Wight.

"We are committed to developing and expanding the island's economy and this event is sure to thrill local enthusiasts as well as attract visitors from the mainland and indeed northern Europe, which will help to extend the island's tourist season and provide another boost to our economy in the final quarter of the year. Our emphasis will be on the safety of the event and I am pleased that the organisers are keen to work with us in the coming weeks and months to promote safe motorcycling here on the Island."
There will be a digital emphasis on the event with a special app set to be developed, as well streaming of the races and the usual telemetry information made available.
Safety is also a key part of the Diamond Races not only on race day itself but with improving road safety locally year-round. In addition to the feature races there will also be a mass participation event for motorcyclists to take to the course, led by renowned road riders, to experience the thrill of road racing on safe, closed and controlled roads.
The final race date is yet to be confirmed and will be dependent on the end of the British Superbike championship in 2021. TV coverage is expected but negotiations are still underway.
For more information visit www.diamondraces.com.